Reports bounced around over the last few days use the phrase quickie divorce again. Regular readers will know this is a pet hate of mine. The media and the wider public at large just don't get it.

For the, record, one last time, and with feeling – there is no such thing as a quickie divorce, no matter how famous you are or how much money you have.

The so called quickie is simply a divorce that starts straight away and is not contested so the paperwork speeds through. It will still take around five to six months though, so not that quick. It is a process. It takes time, particularly as most solicitors still relay on snail mail rather than using email and new technology to send and receive documents.

For mere mortals, going down the fastest route to a divorce or legal separation is unlikely to make a column in the Mirror or front page of the Star. Mind you, not much gets onto the front of the Star these days unless your name is Jordan (so I am told…).

If a person does want an efficient divorce that goes through as quickly as possible, the first thing to do is engage an experienced family lawyer! Using a specialist firm rather than a general practice is more likely to ensure you get a senior solicitor who knows how to get things done in the best way.

In addition, any sort of agreement between a person and their soon-to-be-ex partner on any aspect of the split of possessions and arrangements for any children will help greatly and could cut out the need for time-consuming court hearings.

So a prenuptial agreement could ultimately help speed through a divorce. I know they are still seen as the work of the devil and the preserve of celebrities (though not as often as you might think bearing in mind how much some of these people earn), but looking at any potential financial settlement and division of assets before a couple gets married will not only make things easier if they do split, but also faster.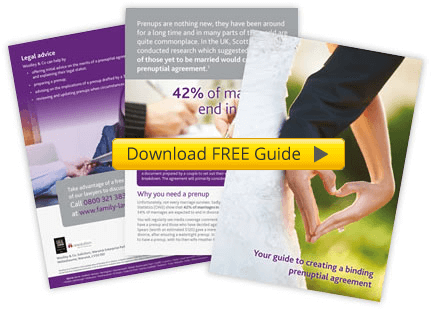 A pre-nup is a clear indication that a couple has discussed and agreed on certain aspects of their assets, providing it is prepared correctly and both parties have taken adequate legal advice on the document. While it does not currently carry the full weight of the English law, there are moves for them to become legally binding and, at very least, they will be taken seriously as part of the process.

So for the quickest divorce possible, it pays to look at a pre-nup.

Andrew Woolley
Divorce solicitor