Film star Johnny Depp's split from wife Amber Heard has highlighted the stigma that still surrounds prenuptial agreements, as far as I can see.
After news of the couple's split hit the headlines, there has been massive speculation about what will happen to his £400 million after it was revealed the couple did not sign a legal agreement when they married over what would happen to the assets in the event of a divorce.
I think this highlights the problem that asking for a pre-nup is still seen as unromantic and can cause problems in relationships – whether you have £4,000 to your name or £400 million.
The argument from many people is that prenuptial agreements are just for the rich and famous and are unromantic – but the case of Johnny Depp shows that even if you are worth a fortune, you may still not want to get a pre-nup, or even a post-nup.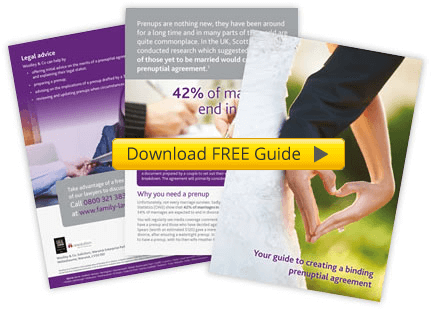 No one wants to think their marriage is going to fail but we are all human and fallible. You have the same emotions no matter how much you are worth and an agreement written when you are happy and thinking logically is often better than having to deal with a court battle when you are upset and being driven by emotion rather than reason.
The domestic violence allegation in this high-profile marriage resonate with thousands of couples too. It's notable that it isn't always just physical abuse that was the issue. Emotional bullying, even at the end of a relationship, can leave one or other party without a penny, something an experienced family law specialist can help to address.
So, if you are heading off to the alter this summer you might want to seriously consider one more item on your to-do list, and that's to have a formal agreement drawn up now, to save any heartache in the future.
Michelle Brammer
Divorce & family lawyer Melbourne, Derbyshire