Divorce and family law solicitors in Ludlow
Woolley & Co, family law solicitors in Ludlow offer high quality, friendly and confidential advice on divorce and family law related questions. Call us in Ludlow on

01584 700009

01584 700009 or complete our online form to get a call back.
Family law experts – Woolley & Co, Solicitors has one of the largest family law teams in the UK. Your lawyer will be one of 23 senior family lawyers, collectively with over 360 years' worth of legal experience. We don't dabble, we specialise.
Our lawyers can help with:
divorce including sorting out the paperwork and advice on your legal rights
coming to a financial settlement
arrangements for where your children will live when you divorce or separate
prenuptial agreements, to protect any wealth you bring into a marriage
dissolving civil partnerships, including finances and children
drafting binding agreements
enforcing agreements through the courts
disputing financial claims
Highly rated and recommended by clients – Woolley & Co has been named as one of the leading Family Law firms in Legal 500 for the last four years. In regular client surveys we are noted as being better than or much better than other law firms and clients regularly recommend us.
"I wish to express my sincere thanks and gratitude to firstly yourself, I appreciate all the advice, patience & support you have given me over these last months you have been brilliant."
Gavin, Ludlow
"Thank you very much for your commitment, dedication and always keeping me in the loop throughout the long process."
Ken
"Thanks for your help and getting both the divorce and financial settlement done with the least fuss."
Anton
Meet Liz from Woolley & Co in Ludlow
Woolley & Co, Solicitors Ludlow
PO Box 167
Ludlow
SY8 9BZ
Call Woolley & Co, Solicitors in Ludlow for an initial chat with one of our divorce and family law specialists 01584 70000901584 700009
Our Flexible Approach

Full service
Let one of our experienced lawyers handle your case from start to finish.
Pay as you go
Take advice as and when you need it from an experienced lawyer
Help with the forms
Get help to complete complex divorce forms before submitting them to the court
National firm with a local presence – Woolley & Co operates from 23 locations around England and Wales, including Ludlow. All lawyers have local clients but because of their particular areas of expertise will also have clients in other parts of the country and sometimes worldwide. Since 1996 over 20,000 clients have trusted Woolley & Co with their divorce and family law concerns.
Results focused – Our aim is to achieve the best possible outcome in every single case. Sometimes that means agreeing a settlement and not wasting money fighting through the courts, at other times it means representation in Court.
You have been amazing and supportive and have really got us here. We'll never be able to thank you enough.

John Thorpe, Herefordshire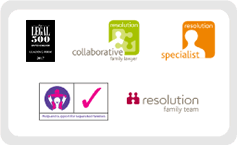 Woolley & Co, Solicitors Ludlow
PO Box 167
Ludlow
SY8 9BZ
Meet Liz from Woolley & Co in Ludlow
Latest blog from the
Family Law Team in Ludlow