Divorce and family law solicitors in Bournemouth
Woolley & Co, family law solicitors in Bournemouth offer high quality, friendly and confidential advice on divorce and family law related questions. Call us in Bournemouth on

01202 830075

01202 830075 or complete our online form to get a call back.
Specialists in divorce and family law
Our team of family lawyers have over 360 years' worth of experience in family law. They can advise on all areas of family law, from uncontested divorce to involved financial matters concerning pensions, rental properties, businesses and other assets. If there are children from the relationship we can advise on arrangements for access and contact as well as grandparents' rights and leave to remove a child from the UK.
Our lawyers are all member of Resolution, the professional body for family lawyers. With a commitment to the Resolution Code of Conducts our focus is on settling cases through negotiation wherever possible.
National firm with a local presence
Founded in 1996 Woolley & Co, Solicitors is a national law firm specialising in divorce and family law. The firm has one of the largest teams of family law solicitors in the country. Since we were set up over 20,000 clients have trusted Woolley & Co with their divorce and family law problems.
Meet Quyen from Woolley & Co in Bournemouth
Woolley & Co, Solicitors Bournemouth
PO Box 6931
Bournemouth
Dorset
BH11 0DL
Call Woolley & Co, Solicitors in Bournemouth for an initial chat with one of our divorce and family law specialists 01202 83007501202 830075
Our Flexible Approach

Full service
Let one of our experienced lawyers handle your case from start to finish.
Pay as you go
Take advice as and when you need it from an experienced lawyer
Help with the forms
Get help to complete complex divorce forms before submitting them to the court
Top rated service
Woolley & Co, Solicitors is recognised by Legal 500, the guide to recommended law firms, as experts in family law, where the local team is described as 'extremely professional and efficient'. Clients frequently provide glowing reviews.
"You made a thoroughly unpleasant episode in my life considerably brighter by your input. I shall have no hesitation in recommending your services."
TL, Southampton
"Very knowledgeable, I felt at ease and totally reassured…I had good sound advice when I needed it."
Kim, Dorset

"I would like to take this opportunity to thank you for all your help and understanding over the last (almost) 2 years. Your professional help and mannerism has been greatly appreciated."
Karen Trigg, Dorset
Approachable family lawyers
Our lawyers will confirm everything in terms you can understand, explaining any legal jargon for you. Our hand-picked team will guide you through so that you make the right decisions for your particular set of circumstances. Our lawyers have produced many blogs, handy guides and videos which answer many common questions about divorce and family law in plain English.
Once again, thank you very much for your swift and successful handling of my case.

OA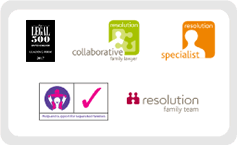 Woolley & Co, Solicitors Bournemouth
PO Box 6931
Bournemouth
Dorset
BH11 0DL
Meet Quyen from Woolley & Co in Bournemouth
Latest blog from the
Family Law Team in Bournemouth
By Quyen Trickett,
Wednesday September 6, 2017 at 12:23pm
Dissolving civil partnerships is in many ways no different to the process of divorce, however, there are still some nuances. The legal system has taken massive strides forwards in terms of equality when dealing with same-sex couples in the last few years. The changes ensure that all enjoy the same...