International divorce advice
A divorce through the English courts may be available to you if you are living outside the UK, or are living in the UK but originally from other parts of the world. There are added complexities to a divorce in such cases. At Woolley & Co we sometimes refer to this as an expat divorce.
Our international divorce solicitors regularly handle divorce for expats living in Spain, France, the USA, Canada, the UAE, Thailand, Japan, Germany, Sweden, Australia, New Zealand, in fact all areas of the world. They also deal with divorce for armed forces personnel posted overseas.
You may need an expat divorce:
If you are originally from England or Wales but currently live in another part of the world and want to use the English Courts to obtain a divorce.
If your marriage took place abroad.
If you have lived outside the UK for many years, have only recently returned and want to divorce here.
If you and / or your spouse are from outside the UK, have made your home in England or Wales and choose to divorce here.
If your spouse lives outside the UK and there may be issues in tracing them or debate about where to get divorced.
There may be other circumstances where an 'expat divorce' or international divorce law applies. There are some complex legal issues to consider so it always best to take advice from an experienced international divorce solicitor familiar with divorce issues across jurisdictions.
The team of international divorce solicitors at Woolley & Co
Most of our lawyers are able to offer advice on international and expat divorce issues, including how to get a divorce in the UK, advice on issues of jurisdiction (whether you would be eligible for an expat divorce), as well as the international relocation of children, or 'leave to remove' as it is sometimes called.
Contact Woolley & Co and we will put you in touch with a member of our team experienced in divorce across international boundaries.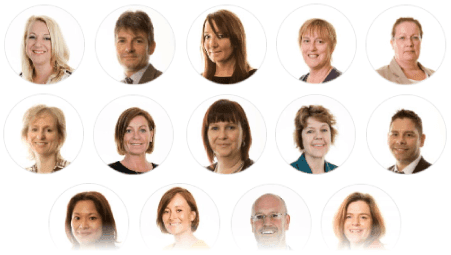 International Divorce Solicitors
Am I eligible for divorce under the laws of England and Wales?
The most common question that expats ask is 'am I eligible for a divorce under English law'. The main issues to be answered are in relation to where you and your spouse are 'domiciled' (see below) and where you are habitually resident (normally live).
Domicile is a legal concept used to link an individual with a particular legal system. It takes into account where you were born as well as where you are living now and your intentions for the future. Our lawyers will be able to advise you, whether you are eligible for a divorce through the English Courts and in straight-forward situations may be able to do this during a half hour telephone appointment.
Fixed fee expat divorce
Woolley & Co offer a special fixed price divorce service for an expat divorce. In cases of uncontested divorce, we can handle your divorce from start to finish, preparing all the necessary paperwork, filing papers at the court and considering all issues of jurisdiction (i.e.  which country's laws apply).