Divorce and family law solicitors in Derby
Meet Andrew from Woolley & Co in Derby
Woolley & Co, Solicitors Derby
PO Box 7676
Derby
Derbyshire
DE65 9BR
Woolley & Co, family law solicitors in Derby help individuals and families with friendly, confidential advice on divorce and family law. Call us in Derby on 01332 41310901332 413109 or complete our online form to arrange to speak to a family law solicitor.
Specialists in divorce and family law
Woolley & Co, family law specialists has a team of lawyers with over 360 years' experience in divorce and family law. This has been recognised in Legal 500, the law profession's annual guide to the best law firms in the UK.
All Woolley & Co lawyers are members of Resolution, the national organisation of family lawyers committed to non-confrontational divorce, separation and other family problems.
As well as dealing with uncontested divorce, negotiations for a financial settlement and the complex arrangements around children when parents separate the firm also has expertise in forced marriage, annulments, civil partnership dissolution, divorce for British expats and pensions on divorce.
Well thought of by clients
Clients are very complementary about our services and recognise the efforts we make to provide excellent customer service as well as top quality legal advice. In client surveys we are regularly rated as 'better' or 'much better' than other law firms.
"Thank you for everything you've done for my family and myself. We couldn't have done it without you."
Shaun, Derbyshire
"I cannot thank you enough that everything has been resolved so well. I'll certainly pass on your details with high recommendation if I hear of anyone needing your services."
NK
"It has been without doubt, the most difficult time of my life but your understanding and empathy is to be commended, you gave me reassurance and hope when I needed it and your advice was always spot on."
Fiona, Staffordshire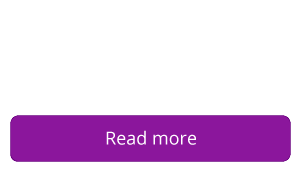 Call Woolley & Co, Solicitors in Derby for an initial chat with one of our divorce and family law specialists 01332 41310901332 413109
Our Flexible Approach

Full service
Let one of our experienced lawyers handle your case from start to finish.
Pay as you go
Take advice as and when you need it from an experienced lawyer
Help with the forms
Get help to complete complex divorce forms before submitting them to the court
National family lawyers in Derby
As a national law firm Woolley & Co has offices around the UK, including in Derby. As well as serving lots of clients in Derbyshire we also have clients elsewhere in the UK and abroad. You can be assured a very experienced family lawyer will handle your case and they will have access to a wealth of experience within the firm, if needed.
Approachable, fair and empathetic
You will find Woolley & Co very approachable. We aim to talk your language and help you understand the legal process and any legal jargon, so that you can make the right choices.
Our prices are fair and transparent, including a number of services which are offered on a fixed price basis. Before undertaking any work for you we will always provide you with an estimate of the costs involved.
Our lawyers have all trained to be experts in the area of family law, but they are also caring and empathetic to the personal difficulties you might be facing. We deal with the person, not just the case.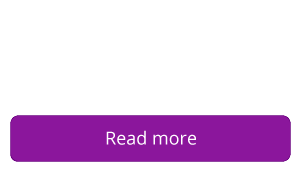 Thank you for everything you've done for my family and myself. We couldn't have done it without you.

Shaun, Derbyshire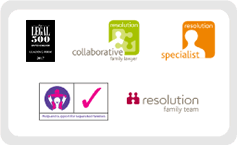 Woolley & Co, Solicitors Derby
PO Box 7676
Derby
Derbyshire
DE65 9BR
Meet Andrew from Woolley & Co in Derby
Latest blog from the
Family Law Team in Derby
By Andrew Robotham,
Wednesday September 20, 2017 at 1:01pm
As a family lawyer one question I have been asked many times over the years is 'can I deal with the divorce proceedings myself?' The answer to this question is of course yes. Anyone who has sufficient time, a brief background of the process and an ability to...