Divorce and family law solicitors in Melbourne, in Derbyshire
Woolley & Co, family law solicitors in Melbourne, in Derbyshire offer high quality, friendly and confidential advice on divorce and family law related questions. Call us in Melbourne, in Derbyshire on

01332 416247

01332 416247 or complete our online form to get a call back.
Family law experts
Woolley & Co, Solicitors has one of the largest family law teams in the UK. Your lawyer will be one of 23 senior family lawyers, collectively with over 360 years' worth of family law experience.
Our family lawyers have expertise in
divorce, civil partnership dissolution, annulment and judicial separation.
financial agreements and divorce settlements
helping parents to reach agreements about shared parenting
prenuptial and cohabitation agreements.
support through the mediation process.
unmarried couples in dispute about arrangements for their children
All our lawyers here at Woolley & Co, are members of Resolution, the professional body for family law. We make commitments to the Resolution Code of Conduct meaning that we set out to resolve all our cases through negotiation with the aim of minimising the costs for all involved.
Recognised by clients and the legal profession
Woolley & Co, Solicitors is recognised by Legal 500, the guide to recommended law firms, as one of the Leading Family Law firms in the region. The local team is praised for its ability to 'get results without inducing unnecessary acrimony'. Clients regularly provide very favourable testimonials.
"Always very calm, friendly and reassuring - very professional."
Mrs B, Lichfield
"I just wanted to say, 'thank you' to you and your team for your hard work and patience with my case."
Anonymous
"As with all the best legal advisers I have encountered over the years, you clearly possess that special talent of being able to apply detailed technical expertise in a pragmatic and down to earth manner - a talent that was so much needed given the differing personalities involved here!"
Anonymous, Accountant
Woolley & Co, Solicitors Melbourne, in Derbyshire
PO Box 8254
Derby
DE1 9TG
Call Woolley & Co, Solicitors in Melbourne, in Derbyshire for an initial chat with one of our divorce and family law specialists 01332 41624701332 416247
Our Flexible Approach

Full service
Let one of our experienced lawyers handle your case from start to finish.
Pay as you go
Take advice as and when you need it from an experienced lawyer
Help with the forms
Get help to complete complex divorce forms before submitting them to the court
National family law firm
Woolley & Co operates from 23 locations, including Melbourne in Derbyshire, covering Ashby, Kegworth, Long Eaton and South Derbyshire. Since being founded in 1996 over 20,000 clients have trusted Woolley & Co with their divorce and family law issues. All lawyers have local clients but because of their particular areas of expertise will also have clients in other parts of the country and sometimes worldwide.
Just a short note to say thank you for your patience, compassion, and professionalism.

Lichfield client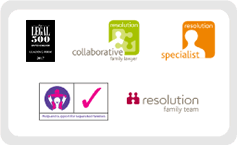 Woolley & Co, Solicitors Melbourne, in Derbyshire
PO Box 8254
Derby
DE1 9TG
Latest blog from the
Family Law Team in Melbourne, in Derbyshire
By Michelle Brammer,
Thursday April 26, 2018 at 9:37am
You would think that the answer to this question is obvious, wouldn't you? To advise on the law of course, but it is not as simple as that. Whilst there is the obvious benefit of having proper legal advice there are many other reasons to have a specialist...