Divorce and family law solicitors in Great Yarmouth
Woolley & Co, family law solicitors in Great Yarmouth offer high quality, friendly and confidential advice on divorce and family law related questions. Call us in Great Yarmouth on

01493 800189

01493 800189 or complete our online form to get a call back.
Specialists in divorce and family law
Recognised as one of the leading family law firms in the country by Legal 500, Woolley & Co is a specialist law firm dealing only in divorce and family law.
Our lawyers have over 360 years' worth of experience in family law and all are members of Resolution, the professional body for family law experts.
As well as advising on straight-forward divorce or separation issues we have expertise in financial settlements on divorce, pension sharing, divorce for expats, child arrangements orders and pre- and post-nuptial agreements. Talk to Woolley & Co and you will be assured of professional advice tailored to your needs.
Highly rated and recommended by clients
Our clients frequently recommend us and provide positive reviews. In a recent client satisfaction survey 85% said they would recommend Woolley & Co.
"Thanks again for the great work. You have helped me more than I could ever express."
James, Marketing Coordinator, Grimsby
"Thank you! Thank you! Thank you! Thanks to you and your team's professionalism, my daughter and I can finally start to make plans for the future. You have made the whole process of having an international custody battle fairly pain-free and very quick. I would and will recommend you to everyone."
Jo
"Have to say your service has been superb in all aspects from communication to product - very pleased with everything!!"
Chris, Aircraft Engineer
Meet Nick from Woolley & Co in Great Yarmouth
Woolley & Co, Solicitors Great Yarmouth
PO Box 319
Great Yarmouth
Norfolk
NR31 9WP
Call Woolley & Co, Solicitors in Great Yarmouth for an initial chat with one of our divorce and family law specialists 01493 80018901493 800189
Our Flexible Approach

Full service
Let one of our experienced lawyers handle your case from start to finish.
Pay as you go
Take advice as and when you need it from an experienced lawyer
Help with the forms
Get help to complete complex divorce forms before submitting them to the court
Transparent prices
Many of our services are provided in a fixed price basis. In all cases we will explain all costs involved before we undertake any work for you. You can take advantage of a free initial chat by calling or completing our online form.
Easy to talk to
Whilst our lawyers are legal experts that doesn't make them any less human. You will find they are down to earth whilst remaining professional. They will always take time to explain your position, your options and any legal jargon.
National firm with a local presence
Woolley & Co operates from 23 locations around England and Wales, including Great Yarmouth. All lawyers have local clients but because of their particular areas of expertise will also have clients in other parts of the country and sometimes worldwide. Since being founded in 1996 over 20,000 clients have trusted Woolley & Co with their divorce and family legal issues.
I don't think I could have been in better hands throughout.

Pat Robinson, Retired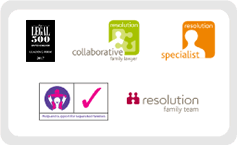 Woolley & Co, Solicitors Great Yarmouth
PO Box 319
Great Yarmouth
Norfolk
NR31 9WP
Meet Nick from Woolley & Co in Great Yarmouth
Latest blog from the
Family Law Team in Great Yarmouth
By Nick Wiseman,
Thursday March 8, 2018 at 10:37am
Archers fans may be reeling with the death of Nic Grundy, but there's another issue that's been exercising the minds of family lawyers in recent weeks. How are Pip Archer and Toby Fairbrother going to manage as parents? And how much of their legal responsibility they...