Divorce and family law solicitors in Northampton
Woolley & Co, family law solicitors in Northampton offer high quality, friendly and confidential advice on divorce and family law related questions. Call us in Northampton on

01604 215500

01604 215500 or complete our online form to get a call back.
Divorce and family law expertise
Woolley & Co, Solicitors is a specialist divorce, matrimonial and family law firm with a large team of highly respected lawyers. Our family law specialists have over 360 years' worth of experience in divorce and family law.
Our lawyers have expertise in divorce and separation, reaching agreement on child contact, applying for child arrangement orders as well as negotiating divorce settlements and representing clients to reach financial closure on a marriage. They can also advise on pre and post-nuptial agreements and provide advice to cohabiting couples.
Excellent service from a market leading family law firm
Named as one of the leading family law firms in Legal 500 our lawyers are noted for having a 'strong reputation in family law'. In addition to industry recognition clients provide us with glowing testimonials just a few of which are included below.
"Thank you for making this process as simple as you possibly could…. with your experience time and commitment, it was very easy."
Gary, Northampton
"I'd like to thank you for your support, honesty and continued engagement in this journey."
JL, Warwickshire
"We could not have made a better choice in the lawyer we picked. Thank you for the fabulous job you have done."
William
Meet Kate from Woolley & Co in Northampton
Woolley & Co, Solicitors Northampton
Eliot House
PO Box 673
West Haddon
Northamptonshire
NN6 7WS
Call Woolley & Co, Solicitors in Northampton for an initial chat with one of our divorce and family law specialists 01604 21550001604 215500
Our Flexible Approach

Full service
Let one of our experienced lawyers handle your case from start to finish.
Pay as you go
Take advice as and when you need it from an experienced lawyer
Help with the forms
Get help to complete complex divorce forms before submitting them to the court
Professionally recognised
In addition to being qualified family lawyers all members of the Woolley & Co team are members of Resolution, the recognised professional body for family law. As Resolution Members we commit to the Resolution Code of Conduct and a non-confrontational approach in all the cases we handle.
Friendly and approachable
Talking to a solicitor can be daunting. If you talk to Woolley & Co you'll find all our lawyers are friendly, approachable and easy to talk to. Our lawyers pride themselves on the ability to see things from the client's unique perspective and consider what's in their best interest when giving advice.
Clear information about prices
We are committed to being completely transparent about price. In most cases straight-forward divorce work is completed on a fixed price basis. For all other work you will be given full details of the likely costs involved, before any work is started. This means you are in control and can ask us to do as little or as much of the work as you feel comfortable with.
Family lawyers in Northampton
Woolley & Co, Solicitors operate across the UK, including Northampton. Since Woolley & Co was established in 1996 over 20,000 people have benefited from our help with their divorce or family law issues.
Kate has been exceptional and is a credit to your company and the profession.

Mike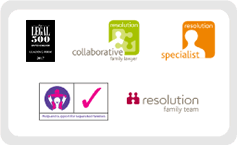 Woolley & Co, Solicitors Northampton
Eliot House
PO Box 673
West Haddon
Northamptonshire
NN6 7WS
Meet Kate from Woolley & Co in Northampton
Latest blog from the
Family Law Team in Northampton
By Kate Butler,
Thursday July 19, 2018 at 11:42am
The Supreme Court has now handed down the judgment in the case of Mills v Mills, a case keenly watched by family lawyers as it sets out some further guidance on cases about payment of maintenance from one former spouse to the other.The Story So Far…Mr and...