Divorce and family law solicitors in St Neots
Woolley & Co, family law solicitors in St Neots offer high quality, friendly and confidential advice on divorce and family law related questions. Call us in St Neots on

01480 270499

01480 270499 or complete our online form to get a call back.
Family law expertise
Woolley & Co, Solicitors has one of the largest family law teams in the UK. Your lawyer will be one of 23 senior family lawyers, collectively with over 360 years' worth of legal experience.
Our family lawyers are experienced in dealing with all aspects of divorce and matrimonial law including:
divorce, marriage annulment and judicial separation
civil partnership dissolution
financial settlements on divorce and separation
pension sharing on divorce
agreements and arrangements for children
prenuptial, post-nuptial and cohabitation agreements
unmarried couples in dispute about arrangements for their children
Recognised by clients and the legal profession
Woolley & Co, Solicitors is named as a Leading Family Law Firm by Legal 500. This guide to recommended law firms describes Woolley & Co as 'a professional firm that knows how to identity the issues, advise well and prepare for court' and notes the St Neots team for providing 'knowledge, good judgement and reasoned advice'.
Clients regularly provide very favourable testimonials.
"It was the best service I have ever used. Personnel were very helpful in each step. Received lots of information how to deal with divorce and what to do after. The best thing I liked that it was dealt very quickly."
Mrs K
"Your approach to your work is sensitive and non-judgemental, which made the experience much smoother."
Mrs P, Peterborough
Meet Abby from Woolley & Co in St Neots
Woolley & Co, Solicitors St Neots
PO Box 303
St Neots
Cambridgeshire
PE19 9FH
Call Woolley & Co, Solicitors in St Neots for an initial chat with one of our divorce and family law specialists 01480 27049901480 270499
Our Flexible Approach

Full service
Let one of our experienced lawyers handle your case from start to finish.
Pay as you go
Take advice as and when you need it from an experienced lawyer
Help with the forms
Get help to complete complex divorce forms before submitting them to the court
National family law firm
Woolley & Co operates from 23 locations, including St Neots, Cambridgeshire. Since being founded in 1996 over 20,000 clients have trusted Woolley & Co with their divorce and family law issues. All lawyers have local clients but because of their particular areas of expertise will also have clients in other parts of the country and often worldwide.
All lawyers are members of Resolution, the national body for Family Law. As members we abide by a strict code of conduct and commit to taking a non-confrontational approach in our cases.
Fixed prices and clear fees
Unlike many law firms we do not hide our fees. Many of our services are offered on a fixed price basis. If, due to the complexity of the work involved we are unable to offer a fixed price you will always be given an estimate of the costs involved, before any work is commenced.
Patient, understanding, sympathetic, professional and honest… I genuinely couldn't have wished for a better solicitor to represent me.

AM, Cambridge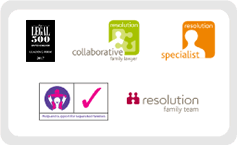 Woolley & Co, Solicitors St Neots
PO Box 303
St Neots
Cambridgeshire
PE19 9FH
Meet Abby from Woolley & Co in St Neots
Latest blog from the
Family Law Team in St Neots
By Abby Smith,
Wednesday May 16, 2018 at 12:29pm
This is a question we're hearing from more and more couples. In some instances, it's when we tell them they have left it too late to get a prenup before marriage. Whilst called something slightly different there is an equivalent that can be prepared and signed...