Prenuptial agreements have always been something many later divorcing people wished they'd had—ask Paul McCartney for example. Divorce solicitors have often suggested their use.
And there was a case recently McLeod v McLeod in which the Courts had an opportunity to say they were legally binding—which had always been their "Achilles' heel". But the Court referred the issue back to parliament and I hope they make law in this respect.
However the Court did say that post-nuptial agreements may well be enforceable. These are often referred to as separation agreements. But basically they are pre-nuptial agreements which are altered by agreement after the marriage! This might be due to changed attitudes or maybe even the birth of a child. Any such agreement is, though, still subject to the right of the Court to vary terms of the agreement if they think it best to do so.
Both agreements can make the answer to How Do I Get a Divorce much simpler and also help reduce the cost of divorce.
On the face of it, it is hard to see why pre nuptial agreements should be treated differently to post-nuptial agreements.
Or is it?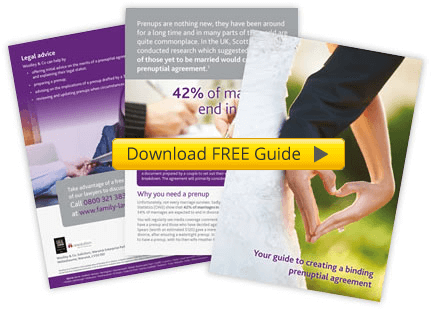 Andrew Woolley, Family lawyer.