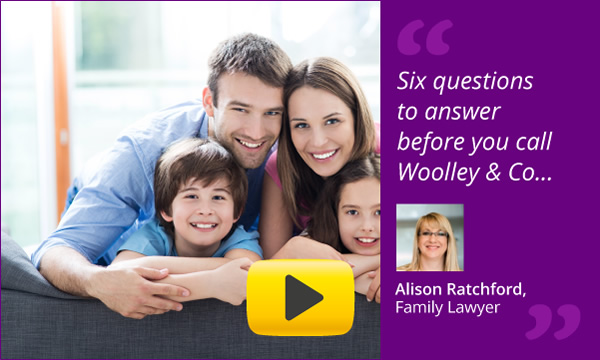 Let Woolley & Co help
Sorry no legal aidIf you are looking for legal aid you will need to contact solicitors able to offer this service. Check whether you can get legal aid here.
When a relationship breaks down it can be difficult for everyone involved. The legal focus is on protecting the rights of the child, which includes concerns for their safety and well-being and their right to have a relationship with both parents.
If parents cannot agree arrangements in relation to where a child will live and when the child will see or visit the other parent the Courts may have to be asked to make a decision – often our solicitors are able to help before things get that far.