Divorce and family law solicitors in Bedford
Woolley & Co, family law solicitors in Bedford offer high quality, friendly and confidential advice on divorce and family law related questions. Call us in Bedford on

01767 660466

01767 660466 or complete our online form to get a call back.
Family law experts – Woolley & Co, Solicitors has one of the largest family law teams in the UK. Your lawyer will be one of 23 senior family lawyers, collectively with over 360 years' worth of legal experience.
Our lawyers can help with:
divorce including sorting out the paperwork and advice on your legal rights
reaching a financial settlement when you divorce or separate
arrangements for your children when you divorce or separate
drafting or advising on a prenuptial agreement, to protect any wealth you bring into a marriage
dissolving a civil partnership, including reaching agreements about finances and children
Respected and well thought of – Woolley & Co, Solicitors is named in Legal 500, the guide to recommended law firms, as experts in family law. The Bedford team is noted for providing 'knowledge, good judgement and reasoned advice'. Clients frequently provide very complementary testimonials.
"I cannot thank you enough for today, you were so compassionate and accurate with our needs and managed the meeting brilliantly."
Tracey Tyley, Bedfordshire
"Thank you for the excellent work you did for me I did not want to thank you till the whole thing was complete I would recommend you to anyone I know who wants a quality job doing. Once again thank you."
Eric
"Thank you for your amazing performance, I was so pleased to have you on my side fighting my corner."
Sarah, Bedfordshire
Meet Tamara from Woolley & Co in Bedford
Woolley & Co, Solicitors Bedford
PO Box 1505
Bedford
MK44 5AT
Call Woolley & Co, Solicitors in Bedford for an initial chat with one of our divorce and family law specialists 01767 66046601767 660466
Our Flexible Approach

Full service
Let one of our experienced lawyers handle your case from start to finish.
Pay as you go
Take advice as and when you need it from an experienced lawyer
Help with the forms
Get help to complete complex divorce forms before submitting them to the court
Resolution first for family law – All our lawyers are members of Resolution, an organisation committed to a non-confrontational approach to family law. As a result of our commitment to the Resolution Code of Conduct the majority of our cases are settled through negotiation, minimising costs for all involved.
Approachable – Our lawyers are 'normal' people, not ivory towered legal types. Although the legal world is full of jargon we avoid it where possible, and if legal terms are necessary these will be fully explained.
Clear prices – Woolley & Co offer many services on a fixed price basis and in all cases, will provide you with a breakdown of costs before any work is undertaken.
Outcome focused – Our aim is to help achieve the right outcome in each case. Often that means negotiating a settlement rather than battling through the courts. At other times it means preparing a robust case and arranging court representation to put your case to the Court.
National family law firm – Woolley & Co operates from 23 locations, including Bedford. Since being founded in 1996 over 20,000 clients have trusted Woolley & Co with their divorce and family law issues.
Your service was second to none and it was really reassuring knowing that you were on side.

Brian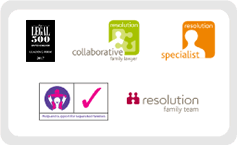 Woolley & Co, Solicitors Bedford
PO Box 1505
Bedford
MK44 5AT
Meet Tamara from Woolley & Co in Bedford
Latest blog from the
Family Law Team in Bedford
By Tamara Glanvill,
Wednesday January 17, 2018 at 10:42am
Second marriages and prenuptial agreements have been one of the most recent storylines of The Archers. Through the trials and tribulations in the relationship between Lillian and Justin the BBC radio show has cast its light on 21st century family life from the comfort of fictional Ambridge.Prenuptial agreements are...