Divorce and family law solicitors in Bristol
Woolley & Co, family law solicitors in Bristol offer high quality, friendly and confidential advice on divorce and family law related questions. Call us in Bristol on

0117 3700264

0117 3700264 or complete our online form to get a call back.
Specialists in divorce and family law
Between them our lawyers have over 360 years' worth of experience in family law. Our legal team can advise on all areas of family law, from straight-forward divorce to complex financial cases involving pensions, multiple properties and even bankruptcy. If there are children involved we have expertise to advice on what used to be called custody (now more commonly referred to as access and contact) as well as grandparents' rights and leave to remove a child from the UK.
Our lawyers are all member of Resolution, the professional body for family law. Our commitment to the Resolution Code of Conducts means a focus on settling cases through negotiation wherever possible.
Highly rated service
Woolley & Co, Solicitors is recognised by Legal 500, the guide to recommended law firms, as experts in family law. We pride ourselves on offering excellent customer service and in our most recent survey over 83% of our clients said they were satisfied or very satisfied with the service received.
"I have found your advice always lucid, re-assuring and highly knowledgeable. You can quote me on that!"
AC, Teacher, Bristol
"I am so grateful for all your help, advice and guidance - you have been absolutely brilliant! I don't know what I would have done without you!"
Ali Alway, Bridgwater
Meet Kimberley from Woolley & Co in Bristol
Woolley & Co, Solicitors Bristol
PO Box 296
Bristol
BS15 0DN
Call Woolley & Co, Solicitors in Bristol for an initial chat with one of our divorce and family law specialists 0117 37002640117 3700264
Our Flexible Approach

Full service
Let one of our experienced lawyers handle your case from start to finish.
Pay as you go
Take advice as and when you need it from an experienced lawyer
Help with the forms
Get help to complete complex divorce forms before submitting them to the court
National firm with a local presence
Founded in 1996 Woolley & Co, Solicitors is a national law firm specialising in divorce and family law. The firm has one of the largest teams of family law solicitors in the country. Since 1996 over 20,000 clients have trusted Woolley & Co with their divorce and family legal issues.

Professional, approachable lawyers
Trained in family law our family lawyers have been selected by Woolley & Co for their ability to explain complex legal matters in plain English and relate well to people going through relationship difficulties. To help smooth things along we also provide a range of free guides and videos.
Flexible service
Whether you want a lawyer to handle your case from start to finish, need professional advice in negotiations or simply want some help with the divorce paperwork, one of our family lawyers can help.
Very knowledgeable, I felt at ease and totally reassured...I had good sound advice when I needed it.

Kim, Dorset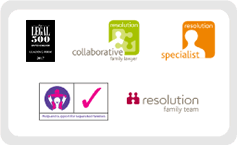 Woolley & Co, Solicitors Bristol
PO Box 296
Bristol
BS15 0DN
Meet Kimberley from Woolley & Co in Bristol
Latest blog from the
Family Law Team in Bristol
By Kimberley Bailey,
Wednesday January 3, 2018 at 11:50am
It's that time again: Christmas is firmly behind us, it's a New Year with a fresh start and how many of us have already broken new diet regimes with leftover chocolate or fallen off the proverbial wagon of any number of resolutions we made when Big...