Karen Willis is a divorce and family law solicitor with Woolley & Co based in King's Lynn, North Norfolk, covering East Anglia and the rest of the UK. Karen is able to advise with regards to divorce, related financial matters, cohabitee disputes, prenuptial agreements and issues relating to arrangement for children. Having practiced in family law for over 20 years she has the experience and expertise to ensure her clients are given the best possible service.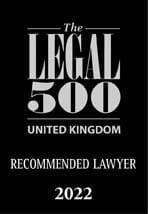 Karen has been named as a Recommended Lawyer for Family Law in East Anglia in Legal 500. Our team in the region is noted for "outstanding service and timely, appropriate, knowledgeable and supportive advice".
"I am passionate about what I do, and my aim is to offer a service which is both professional and provides the best possible client care.
I am approachable and friendly which is essential when helping clients during an extremely stressful and difficult time in their lives. I can narrow the issues quickly and provide clients with advice based upon years of experience to ensure that your case is conducted as cost effectively as possible. I have the experience to see and advise everyone as an individual whether you are a business owner or stay at home parent. I provide each individual client with options and then work with them in order to move towards a successful outcome.
I have the experience of having trained and worked in London and have previously been a partner of a law firm which means I am particularly knowledgeable about business related issues within divorce.
I adhere to the Resolution code of conduct which means I am committed to helping clients resolve disputes in as non-confrontational way as possible.
Outside of the office I enjoy spending time with my family and taking advantage of the beautiful north Norfolk coast. I am also a keen runner and enjoy supporting my children in their athletic endeavours."
Karen qualified as a solicitor in London in 1997 and joined Woolley & Co from a firm in Hunstanton, Norfolk in November 2019.