Brexit fears affecting Cornish couples' approach to divorce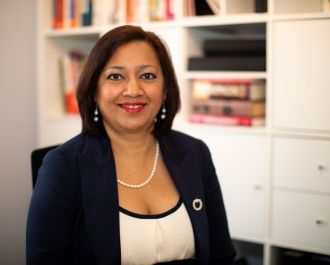 Increasing numbers of Cornish couples in crisis are seeking to divorce more amicably to reduce the costs of their separation amid money worries and the uncertainty of Brexit.
That's the view of Cornwall family law solicitor Mala Mandalia, who recently joined firm Woolley & Co, working from her office in Porthleven, Cornwall.
Mala, who has 20 years' experience in dealing with family law issues, believes more than 90 per cent of clients she works with are now actively seeking to reach an agreement without the intervention of the courts to avoid the added costs – and upset – that would bring.
"There is a stereotype in the media and TV shows that lawyers are going to be like pit-bulls fighting it out in courtrooms, but this is not the case," said Mala.
"Nobody really wins if there is animosity. More and more, I see clients worried about costs. When I explain that going to court will be expensive, 90 per cent of them want to sort out the arrangements amicably, often on a fixed fee arrangement.
"If I can, I try to offer a holistic approach. You cannot deal with the aspects of a divorce in isolation. It is important to consider both emotional and practical elements, though, strictly speaking, we are here to advise on the legal side of things. However, our role is evolving."
Mala qualified as a solicitor in February 1998 and joined Woolley & Co in 2019 from a firm in Cornwall. She is an accredited member of the Family Mediation Council, a Resolution member and a Law Society Advanced Family Law Panel member. She is trained as a mediator, collaborative lawyer, therapist and coach, and brings these skills to the benefit of her clients.
"Very early in my career, there was a significant moment where one of my clients turned to me and said: "But I still love her." It brought home to me that we are dealing with people, not cases," added Mala.
"Our aim is to help people through the process making it as easy as possible for them, including working outside normal office hours where required."
Woolley & Co have expanded their presence and now have two lawyers serving Cornwall. Family law solicitor Mala joins divorce lawyer Susan Harwood, based in Truro.