Local families losing out in divorce hearings delays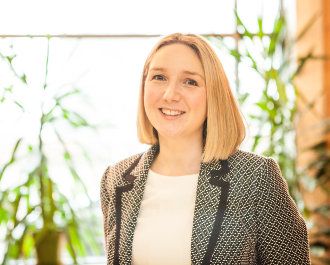 Congested family courts are costing families and businesses across Oxfordshire thousands of pounds a year through cancelled hearings and a lack of judges, a local lawyer has warned.
Bicester-based Sian Winter, of Woolley & Co, has returned from maternity leave to find the number of scheduled hearings for clients being cancelled higher than ever as family courts struggle to cope with the demand for divorce and other family issues.
And she believes the only way things will improve is if there is significant investment in the system, in particular in additional judges to cope with the ever-growing workload.
"One of the biggest frustrations in family law is the way hearing dates can be changed at the last minute with no warning," said Sian, originally from Berkshire, but now based in Bicester, with her partner and their one-year-old son.
"A long awaited hearing can be delayed through no fault of the family involved. This is because other cases have shifted and the availability of judges is limited. Last-minute rescheduling is adding to the emotional and financial burden on families in crisis, as well as employers who need to give people time off to attend courts.
"It also, of course, leaves families who are often desperate for a resolution to the issue or issues that have brought them to court, left in limbo for several weeks or months.
"We need greater investment in the system and more judges to help tackle this issue and save families, and business, millions of pounds each year."
She added that the new single family court which has recently been introduced aims to improve this, but time will tell if it succeeds.
Sian, who has worked as a family law specialist since 2006, joined Woolley & Co last month. She has a particular specialism in dealing with finances on break-up.
"There are many other things that can be improved in the family law sector fairly simply in my opinion, things like the paperwork, for instance, which remains a barrier for many people to getting a divorce and moving on with their lives," she added.
"Take the Form E, the financial statement that people need to fill in for divorce to give full disclosure about their money matters to inform the settlement process. It is daunting and not user friendly. It needs to be made easier for people to fill in and I see no reason why this cannot happen."
Woolley & Co, Solicitors has family law specialists working from offices across much of England and Wales. To find out more, visit www.family-lawfirm.co.uk